Business Loans for Every Need
Our business loans and lines of credit are very competitive, and our customers love our flexible payment options and terms. Our loan officers share a combined total of 200 years of lending experience, and we pride ourselves on serving our customers professionally, honestly and quickly. How important are quick decisions to you? Once provided with all the necessary information, we will answer loan requests usually on the spot and always within 48 hours. When you are looking to make a big purchase time matters! 
Loan Types Available
We're happy to help you get the financing you need to grow your business. We service many different kinds of businesses, and we promise to work with you for timely responses to your loan applications. We're committed to keeping the entire lending process quick and hassle-free.
Business or farm annual operating lines of credit.
Business or farm real estate loans.
Business/farm machinery loans, equipment loans, and  inventory loans.
Business/farm vehicle loans.
Our Keota Ag Lender was recognized in 2017 as a Top Iowa Banker! He is passionate about helping beginning farmers get started and take advantage of all the credits. He shared this tip for those just starting out in any business. "Listen to your elders. Over the years some of the production practices may have changed and they may not all be using cutting edge technology, but when it comes to financial matters most of them have "been there, done that". When dealing with finances it is always best to learn from a mistake that someone else has made!"
Whether it is a farm loan, commercial loan or line of credit we are here to help! If you are interested in speaking to one of our knowledgeable lenders or customer service reps you can contact us at customerservice@lsbia.bank or call us at 641-472-9839 today!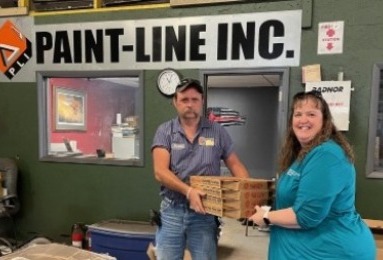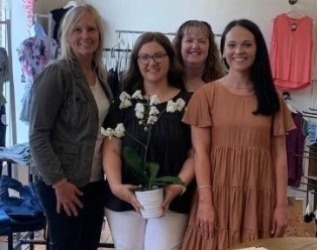 Libertyville Savings Bank is a locally owned community bank that has been providing customers with the same friendly and professional banking experience since 1901, and we don't see any reason to change the way we do business today. Extraordinary customer service is important to us and the feedback we receive helps us grow. We invite all of our customers to leave us a review. You can do this by visiting our Facebook page or searching Libertyville Savings Bank on Google. Recommending us to all your friends is the best review you can give us! 
We invite you to check out to what a few customers have to say about banking with us. 
Paul Megrath, Local Snap On Dealer-
"Thank you to the gang at Libertyville Savings Bank and Greg Lowenberg for never doubting in us.  Not a lot of people in my business model can get a banker to work with them because they won't take the time to understand how it works.  This makes me extremely thankful for Greg and LSB and our 12 year relationship."
Rick Plowman, Livestock and Row Crop Farmer -
Get the cash you need to grow your business—To speak with one of our friendly loan officers today contact us online or call 641-472-9839.