A little about us...

We are fun, friendly and experienced. Whether you are interested in a loan of any kind or a safe and convenient place to put your money, we're here to help. Shoot one of us an email today! Visit our LSB blog to learn more about our awesome staff!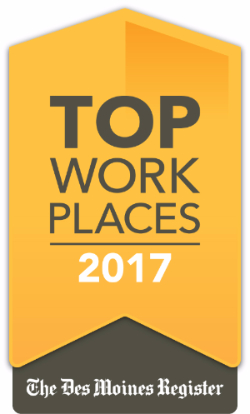 LSB has been voted a top workplace 4 years running by The Des Moines Register.